CALL 416.798.7050 FOR ANY SALES AND CUSTOMER SUPPORT INQUIRIES
THE EARTHCO SOIL KING
Place Topsoil Where You Need It - The First Time!
Earthco Soil Mixtures proudly presents the latest in topsoil delivery techniques to better service your needs. The Soil King provides advanced capabilities using a unique lifting beam and enhanced hydraulic power allowing for easy discharge of material such as topsoil, custom soil, mulch, compost and more at your site.
Here are some of the advantages of this delivery method: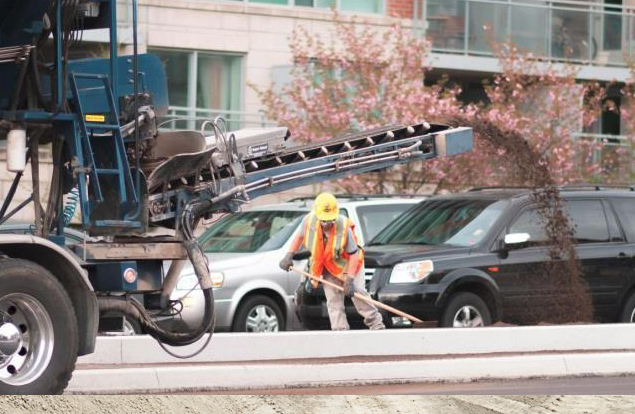 Easy placement of soil on boulevards, slopes, ramps etc.
Place and spread any type of screened topsoil, mulch and stone precisely where you need it.
Place material up to 60 feet from the back of the truck.
Ideal for placing soil in flower beds, backyards, over walls or fences.
Place material in difficult-to-reach places and cut labour time by 80%!
Questions? Contact us at 416.798.7050 or customerservice@earthcosoils.com.




Earthco Soil Mixtures. Providing topsoil, custom soil, mulch and compost in Toronto, Vaughan, Scarborough and throughout the Greater Toronto Area.