CALL 416.798.7050 FOR ANY SALES AND CUSTOMER SUPPORT INQUIRIES
PROFESSIONAL
RESOURCES.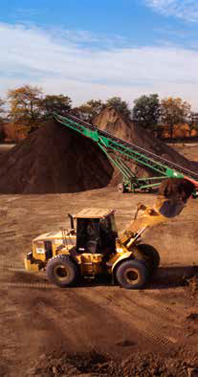 Welcome to the Earthco Soil Mixtures
Online Resource Centre
for Topsoil Industry Professionals.
Here are services and resources to help you achieve the daily and long-term objectives of your topsoil or soil-related business.
The Earthco Exchange is a valuable tool for developers, project managers, estimators, landscape architects, landscape contractors, soil engineers/consultants and many general contractors. Every day, individuals and companies throughout the Greater Toronto Area and outskirts are seeking to remove soils from their properties or obtain soils for their projects. Often sourcing someone to take or provide soil is a timely and difficult task. The team at Earthco Soil Mixtures is familiar with developments in this area and can assist with this sourcing to save you valuable time and money. Simply submit your need and if a buyer or seller matching that need arises, you will be contacted.
In Links you will find numerous links to industry information online. Earthco Soil Mixtures understands that business is challenging at best and your time is valuable and scarce. With these links gathered together in one convenient location, you can find the information you need, quickly and easily!
Can't find what you're looking for?
Earthco Soil Mixtures consistently provides exceptional customer service.
Call Us at 416.798.7050 or email customerservice@Earthcosoils.com
with all your topsoil needs.
Earthco Soil Mixtures. Providing topsoil, custom soil, mulch and compost in Toronto, Vaughan, Scarborough and throughout the Greater Toronto Area.