CALL 416.798.7050 FOR ANY SALES AND CUSTOMER SUPPORT INQUIRIES
IN THE MIX.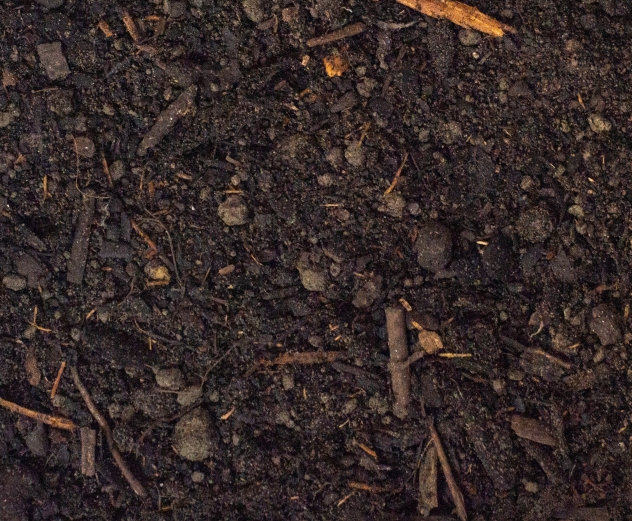 AUG
21
EARTHCO STANDARD MIXES
At Earthco Soil Mixtures, we ensure the quality and consistency of all of our products by utilizing the latest in screening equipment technologies to process materials right from the source. We operate several topsoil facilities and direct a fleet of delivery trucks from one central dispatch to provide prompt and efficient service. Here are our standard mix products and their primary uses that we produce and supply to our customers:
1. NATURAL TOPSOIL
Topsoil originating from undeveloped land that has been stripped and stockpiled for re-use. Careful attention is taken to strip the topsoil to a depth of no more than 8 to 12 inches, ensuring that only the most fertile soil is obtained for further processing. PH and organic content may vary depending on the soil's characteristics and soil texture (% sand, % silt, and % clay).
Primary Uses: Ideal for replacing topsoil in large open areas where it was previously removed; creating berms; re-contouring and re-grading land.
2. SCREENED TOPSOIL
We take our Natural Topsoil and process it by "screening" through a 1/2" (12 mm) screen to remove any material greater than 1/2" in size. This makes the material easy to work with since many soil clumps, rocks, roots, and unwanted debris over 1/2" (12 mm) in size have been removed. Depending on the soil's characteristics such as soil texture (% sand, % silt, and % clay), pH, and organic content, this screened product has a variety of uses.
Primary Uses: Ideal for replacing topsoil around new construction projects, sidewalks, and boulevards; for building up, leveling off and preparing grade surfaces for new sod.
3. PLANTING MIX
Our Planting Soil mixture consists of our naturally occurring screened topsoil, lightly mixed with high grade organic matter material. Care is taken to ensure a sufficient amount of organic matter and a balanced level of macro and micro nutrients is available to plants.
Primary Uses: Ideal for creating new planting beds in commercial landscape construction projects, and for planting trees and shrubs. It can also be used as a base for new sod.
4. TRIPLE MIX
A standard in the landscaping industry, our Triple Mix is comprised of equal parts of Screened Topsoil,
Sand, and Leaf/Yard Compost. The addition of sand into our Triple Mix allows our soil material to remain friable after placement and offers many interstitial spaces within the soil matrix to promote plants' establishment and growth. This utilitarian mix has been a mainstay of the landscape industry, being utilized for everything from new garden beds to ornamental plantings.
Primary Uses: Ideal for creating new gardens; reviving and replenishing existing garden areas; planting trees and shrubs; planting flowers and garden vegetables; growing new lawns from sod or seed.
5. PREMIUM SOIL
Our Premium Soil Mixture contains significantly more organic matter than any of our planting soil mixtures. This mixture is a rich dark brown to black in colour, and is great for aesthetic planting. With a typical organic matter content of greater than 10%, this soil mixture is great for water retention, kickstarting new planting beds or for ornamental planting. To ensure a homogenous consistency with this blend it is processed through a 1/4" screen.
Primary Uses: Ideal for topdressing lawn areas, creating new gardens, and reviving existing planting beds. This blend is an excellent conditioner that improves your soil's nutrient exchange capacity, organic matter level, moisture availability, aeration, and structure.
6. CITY OF TORONTO GROWING MIX – TYPES 1, 2 &3
Our City of Toronto Blends are specifically created to meet the requirements of the City of Toronto specifications for growing medium (TS 5.10). With type 1, 2 or 3 mixtures readily available, we are able to supply any size project requiring soil meeting the TS 5.10 specifications.
Primary Uses: Sod, turf, tree planting, planting beds, shrub planting, boulevards, softscape, hardscape.
Looking for further information of any of our standard mixes? Call us at 416-789-4749 to speak with one of our soil experts today!
Earthco Soil Mixtures. Providing topsoil, custom soil, mulch and compost in Toronto, Vaughan, Scarborough and throughout the Greater Toronto Area.